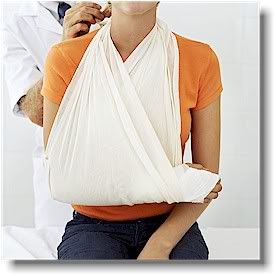 Because a personal injury can happen to a person while driving, during medical treatment, while at work, while using a product or while going on a grocery trip, it is important to have an injury attorney handle all legal issues.
The following are 5 Characteristics of a good injury attorney:
1. Compassionate
A good injury attorney needs to be compassionate because personal injury clients are usually victims who have been injured by the negligent or wrongful act of another party. The victims usually suffer more than the visible injuries because they also suffer from emotional as well as personal issues that occur as a result of what they have gone through. The attorney must then view them as a person and not as another case. A good attorney may know the law and the case, but this knowledge will not help without the other qualities of passion, experience and preparation.
2. Involved
The injury attorney should be willing to be involved in every case instead of handing the clients to their legal assistants as well as paralegals. These legal assistants and paralegals may lack skill, judgment as well as finesse. They may even handle only insignificant issues that may undermine even their own credibility.
3. Responsive
The injury attorney should be responsive to the inquiries of their client. Whether the inquiry is of the personal injury or of any other matter. Clients usually get frustrated when requesting information or updates from the attorneys who never call them back. An attorney therefore needs to be one who is timely and responds diligently to all communications.
4. Thorough
Since each personal injury case usually involves potential damage elements which include emotional injuries, physical injuries, expenses as well as other losses. A personal injury attorney needs to be thorough enough to gather all the necessary information in order to establish all the damages. The attorney will also need to put together the information in a well-organized and well-written presentation. An attorney who is not thorough regardless of how long they have been in the courtroom can produce bad results as they will leave out evidence , they may not have the right questions to ask and they may not persist on important points. When an attorney is not thorough the judge or jurors become irritated and will usually punish the client of the lawyer.
5. Reasonable
A good attorney should be reasonable. He or she should be reasonable enough in order to determine the amount that a person is entitled to for the pain and suffering. However, when the attorney takes a position that is unreasonable with respect to the amount to be awarded in the damages, this will hinder the negotiation process and the client will only be able to recover the unreasonable amount during the trial. A reasonable attorney will therefore gain credibility with the insurance adjusters as well as the opposing counsel, which will be necessary in obtaining a favorable resolution.